Recently, the ministry of industry and information technology and China federation of industrial economics conducted a strict review on the second batch of single champion demonstration enterprises in the manufacturing industry identified in 2017, and determined the list of 65 single champion demonstration enterprises in the manufacturing industry that passed the review. Jiangsu Pengfei Group Co., Ltd. won the title of "single champion demonstration enterprise in the manufacturing industry" again with cement rotary kiln equipment.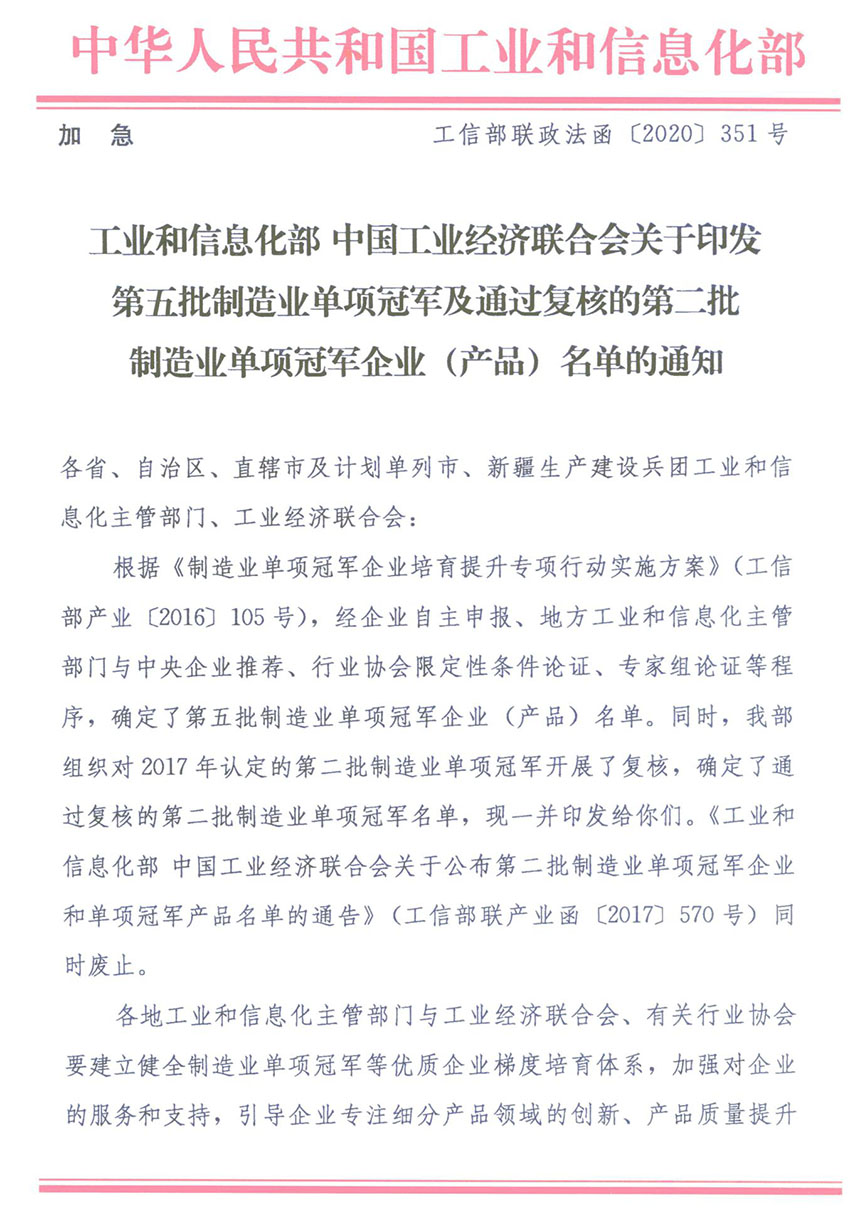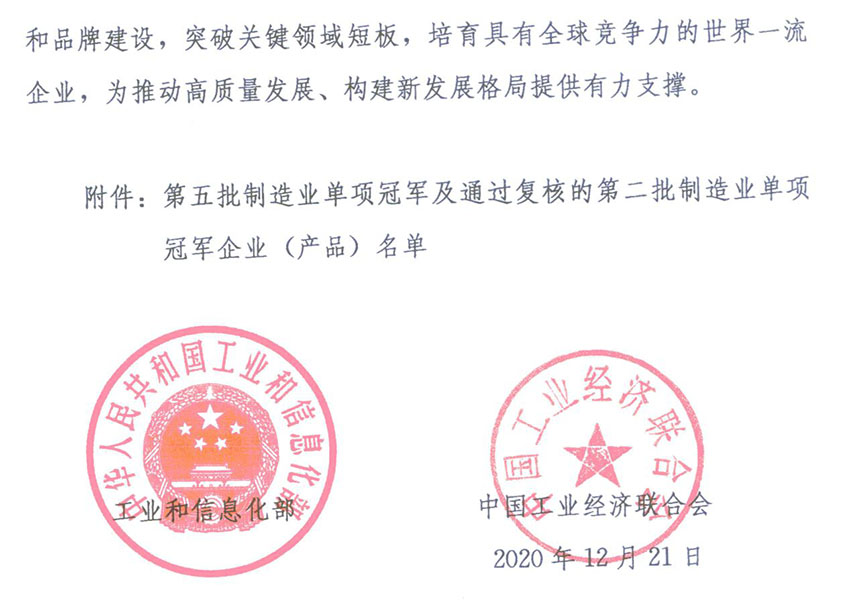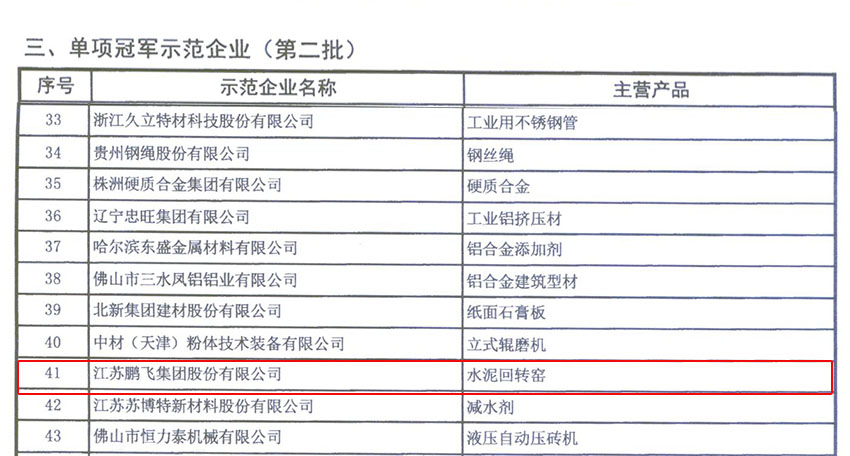 江苏鹏飞集团股份有限公司荣获国家制造业单项冠军示范企业称号,凭借的是主营产品水泥回转窑的雄厚制造实力。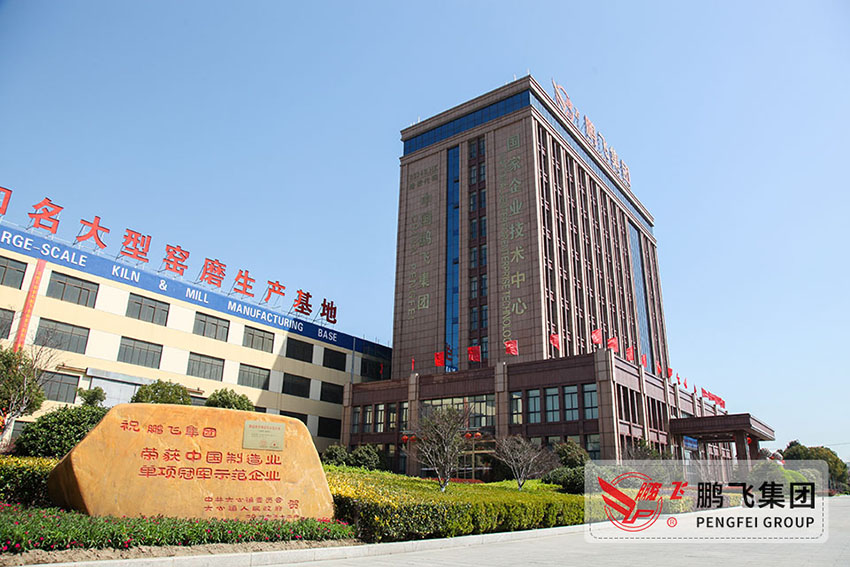 Cement rotary kiln is a specific product in the 13th five year plan brand evaluation catalogue of the Ministry of industry and information technology of the people's Republic of China. Pengfei's manufacturing capacity and total scale are in the forefront of the industry. For example, Pengfei 's kiln has applied in the fields of lime, iron ore, nickel ore, lithium ore, calcium carbonate, coal chemical industry, environmental protection and solid waste. Until now, it has sold 850 sets of rotary kilns, including nearly 500 cement rotary kilns.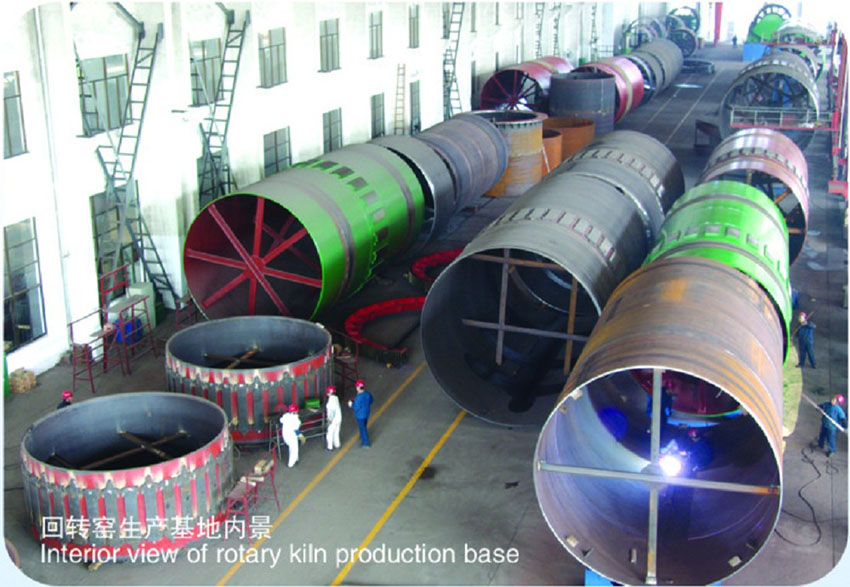 Jiangsu Pengfei Group Co., Ltd. is committed to the research and development of new technologies such as energy saving and energy storage and comprehensive utilization of resources, and has established innovative research and development platforms such as national enterprise technology center and provincial engineering technology research center. Besides, it completed a number of major equipment projects such as national industrial revitalization, national torch plan and national key new products, participated in drafting more than 10 national and industrial standards such as rotary kiln for cement industry, vertical mill for cement industry, roller press for cement industry, tube mill for cement industry and technical requirements for complete equipment for new dry process cement production, and led the the technology of rotary kiln system, grinding equipment and cement production line in China.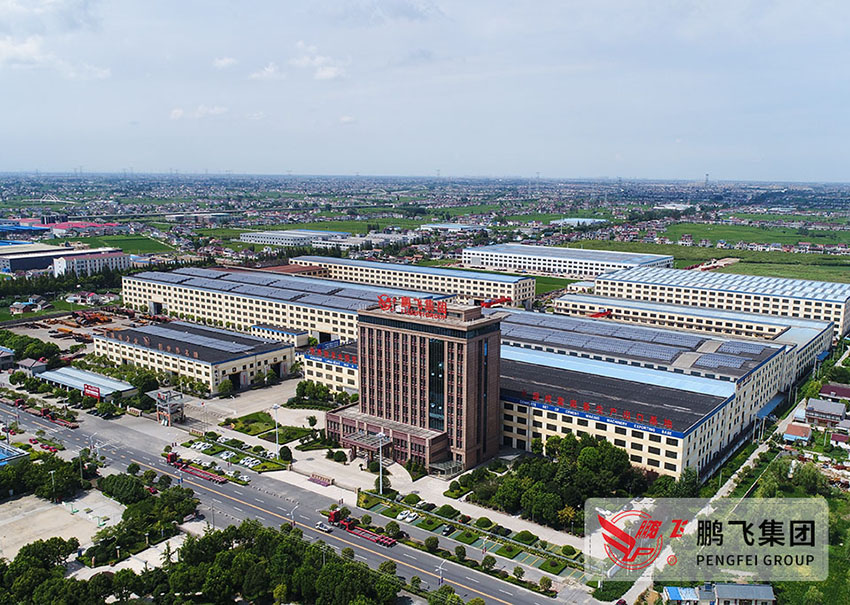 Jiangsu Pengfei Group Co., Ltd. is a pilot enterprise of integration of industrialization and industrialization in Jiangsu Province. It has been paying attention to the intelligent construction of production equipment, products and management. The intelligent workshop adopts large-scale CNC gear hobbing machine, CNC gear milling machine, CNC vertical lathe and other intelligent manufacturing equipment, and the proportion of intelligent equipment reaches 72%. The enterprise ERP system is established, and the workshop equipment is interconnected to achieve the provincial intelligent workshop demonstration conditions.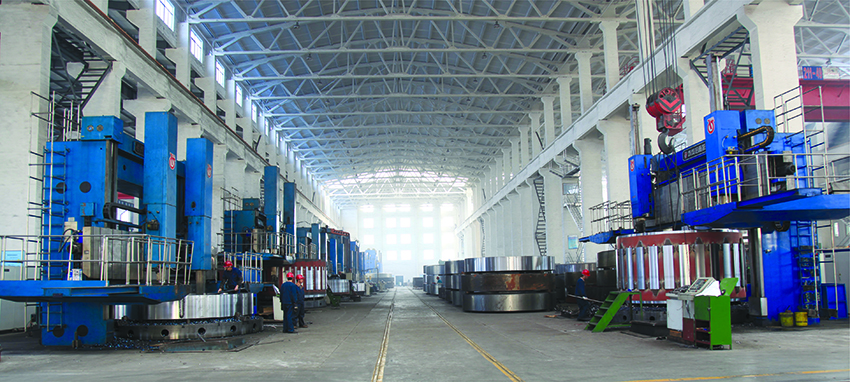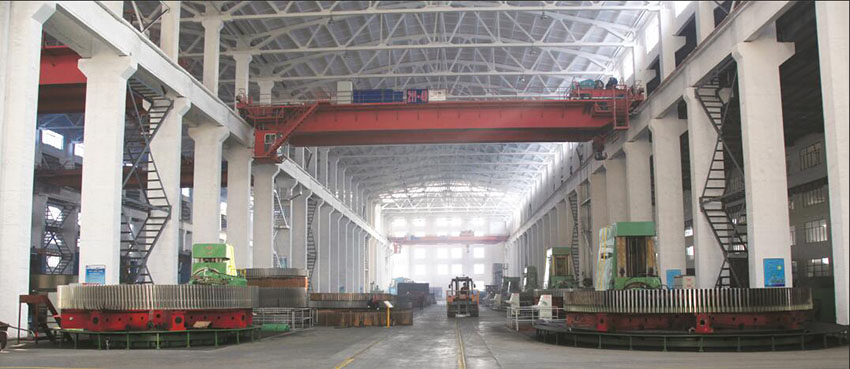 The national enterprise technology center established by Jiangsu Pengfei Group Co., Ltd. participated in the drafting and formulation of 7 national standards and 18 industrial standards, and developed more than 200 sets of new products, such as ferronickel reduction kiln, coal clean and efficient quality improvement kiln, solid waste and hazardous waste disposal kiln, lime calcination kiln, gold smelting kiln, lithium battery rotary kiln, etc., which were successfully applied in Shanghai Baosteel, Dingxin group, Jiangsu Delong Longcheng group, Zhongke synthetic oil, Taiwan Donghong, Hong Kong integration, Shandong Zhaojin, etc.
Pengfei's products have been exported to more than 70 countries, including Germany, Denmark, Russia, Brazil, India, Mongolia and Kazakhstan. Among them, 50 countries are in the strategy of "one belt and one road" and the contract amount is more than 400 million US dollars.