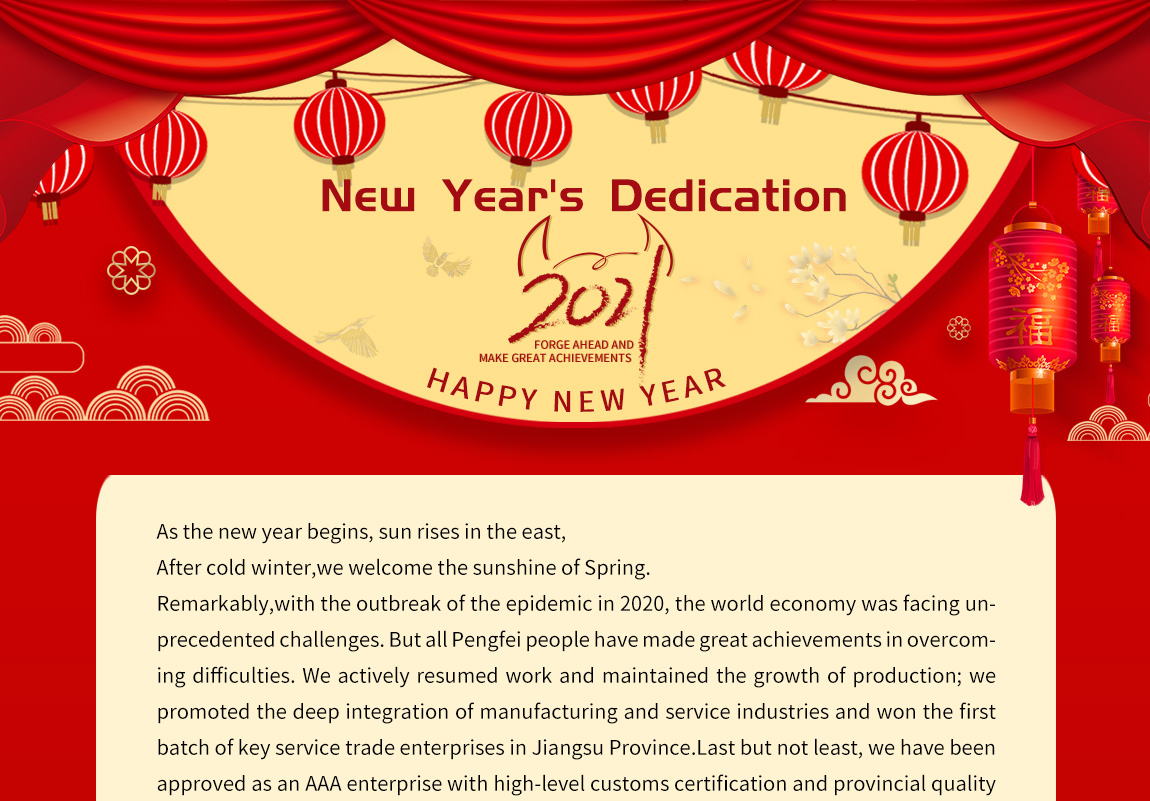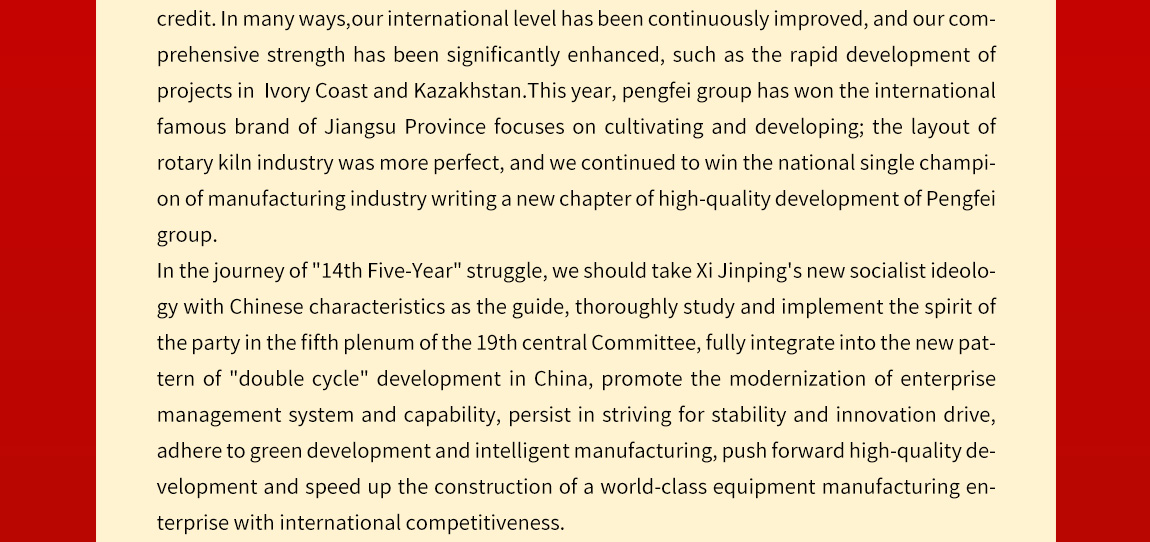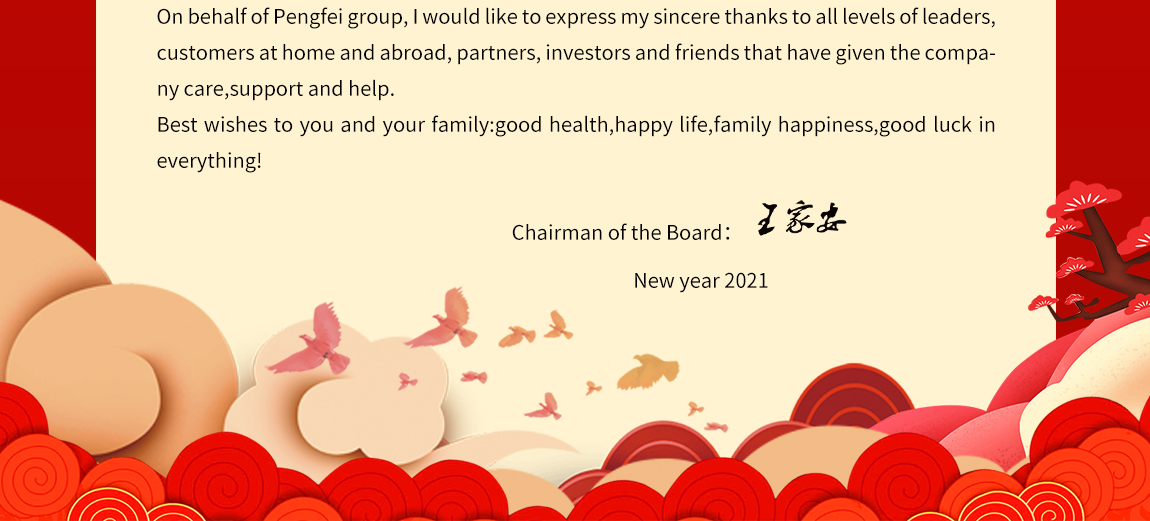 As the new year begins, sun rises in the east,
After cold winter,we welcome the sunshine of Spring.
Remarkably,with the outbreak of the epidemic in 2020, the world economy was facing unprecedented challenges. But all Pengfei people have made great achievements in overcoming difficulties. We actively resumed work and maintained the growth of production; we promoted the deep integration of manufacturing and service industries and won the first batch of key service trade enterprises in Jiangsu Province.Last but not least, we have been approved as an AAA enterprise with high-level customs certification and provincial quality credit. In many ways,our international level has been continuously improved, and our comprehensive strength has been significantly enhanced, such as the rapid development of projects in Ivory Coast and Kazakhstan.This year, pengfei group has won the international famous brand of Jiangsu Province focuses on cultivating and developing; the layout of rotary kiln industry was more perfect, and we continued to win the national single champion of manufacturing industry writing a new chapter of high-quality development of Pengfei group.
In the journey of "14th Five-Year" struggle, we should take Xi Jinping's new socialist ideology with Chinese characteristics as the guide, thoroughly study and implement the spirit of the party in the fifth plenum of the 19th central Committee, fully integrate into the new pattern of "double cycle" development in China, promote the modernization of enterprise management system and capability, persist in striving for stability and innovation drive, adhere to green development and intelligent manufacturing, push forward high-quality development and speed up the construction of a world-class equipment manufacturing enterprise with international competitiveness.
On behalf of Pengfei group, I would like to express my sincere thanks to all levels of leaders, customers at home and abroad, partners, investors and friends that have given the company care,support and help.
Best wishes to you and your family:good health,happy life,family happiness,good luck in everything!